Cookies privacy policy agreement of https://guardianangelguide.com/
Confidentiality and security of your data is important for https://guardianangelguide.com/. This agreement of Cookies privacy policy provides information on the personal data collected by cookies, governed by the EU Directive "e-Privacy" of 26 May 2012, and Law no. 506 of 17 November 2004 concerning the processing of personal data and privacy in electronic communications.
In order to observe the relevant legislation, all website users are required consent before transmitting the cookies on their computers when accessing this site.
"User" means any person (natural or legal) who accessing https://guardianangelguide.com/, which will be referred to as "site", no matter what page or resources they are visiting or actions they wishes to undertake through the visited pages.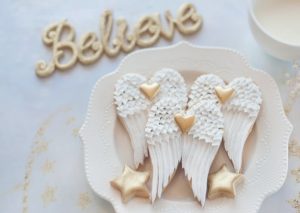 An "Internet Cookie" (a term known as "browser cookie" or "HTTP cookie" or simply "cookie") is a small file consisting of letters and numbers that will be stored on your computer, mobile terminal or other equipment of a user who is accessing the site. The cookie is installed by request issued by a web server to a browser (eg Internet Explorer, Chrome) and is completely "passive" (does not contain software viruses or spyware and can not access information on a user's device).
A cookie consists of 2 parts: the name and content or cookie value.
Life of a cookie is determinated. Technically speaking only the web server that sent the cookie can access it again when a user returns on the website associated with the respectively webserver.
The site https://guardianangelguide.com/ does not process and store personal data of users. The user does not need a user account to access the site and should not provide personal information in order to view the site. The Cookies do not require personal information to be used and does not identify internet users.
When using the contact form, users inputs and typing are not stored and processed through cookies and the cookie does not identify the person itself. The cookies doesn't intercepts and store what users are typing in any way, all users inputs are anonymous, temporary and an express manifestation of the users to receive feedback on request via the contact form.
Disabling cookies and refusal is possible in the user's browser settings.
All modern browsers offer the ability to change your cookie settings.
These settings are typically found in the "options" menu or "preference" of the user's browser. Refusing the cookies compel the user to close a browsing session without accessing the site, or it may on his own responsibility to continue viewing the site in this way.
Cookies used by https://guardianangelguide.com/ are of two types namely:
– session cookies – these are stored temporarily in the cookie folder of your web browser until the user exits the website or close the browser window and refers to the language in which the site is displayed (EN / EN);
– cookies placed by third parties – namely Google (find out more about the types of cookies used by Google on https://policies.google.com/technologies/types).
It allows monitoring of unique users who are visiting the site and how often do.
These cookies are not used to identify individuals, they are used only for statistical purposes. Compliance of the privacy policy and data security is the responsibility of the third party exclusive. We are not responsible for the privacy policies or practices of third parties. For more details on Analytics's privacy policy click on the link below:
https://policies.google.com/technologies/cookies.
Updating this statement:
https://guardianangelguide.com/ may update this privacy policy by posting a new version on this website.
You should check this page from time to time to take notice of the changes.